NCC's science-based approach to conservation is central to our leadership role in Canada's conservation community. In the last year, our staff achieved a number of successes in addition to business as usual.
Investing in the next generation's leaders in conservation science
Two Canadian graduate students will be undertaking important conservation research in the coming year, thanks to the Weston Family Conservation Science Fellowship. A PhD student will study the endangered mottled duskywing butterfly, while a master's student will conduct research on declining grassland songbirds in southern Alberta. Their research will aim to identify ways to conserve natural areas to allow the species populations to recover.
The butterfly is endangered in part due to a loss of habitat. It depends on the New Jersey tea plant for survival, which are often found in dry sandy areas or limestone alvars. These habitats are under development pressures.
Many species of grassland birds, such as birds that depend exclusively on native grasslands for breeding and wintering have declined dramatically by 87 per cent since 1970.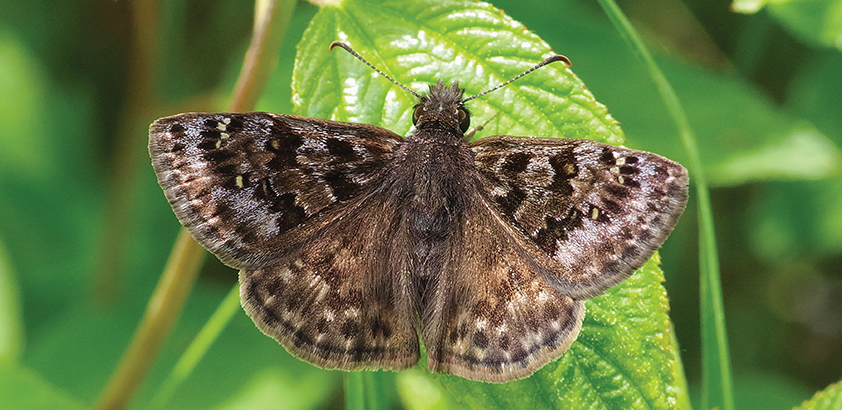 Launch of the conservation technology project
Increasingly, technology is the lifeline for NCC field staff. Now, a new three-year project will help both NCC and members of the land trust community achieve more conservation and do it faster, aided by advances in technology.
The first important milestone was the upgrade of NCC's Land Information System to allow NCC to further integrate and analyze information on our properties. Another key step was the review of the existing methods used by staff to collect data in the field. Since protected lands are often remote from NCC offices, the ability to collect this information will ensure NCC can more easily and efficiently inventory and monitor these lands. Last, NCC has also been working to modernize the methods used to prioritize its conservation work.