Supporting tomorrow's scientists
Delivering a lasting impact for nature depends on supporting the next generation of conservation scientists. Through the Weston Family Conservation Science Fellowship Program, NCC is helping graduate students open the door to their future as conservation leaders.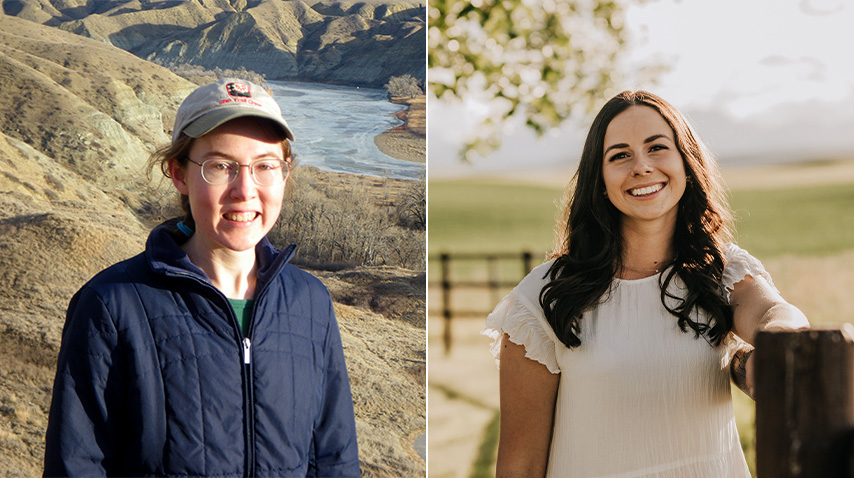 Amy Wiedenfeld, a PhD student at the University of Lethbridge, is leveraging her 2022 Fellowship to study at-risk plants in Ontario's Carolinian forest. She is developing models that illustrate how the populations respond to various threats and microhabitat conditions.
"Results may lead to improved management of these rare plants on some of NCC's protected lands," Amy says.
At the University of Saskatchewan, master's student Brielle Reidlinger is investigating how grassland management can contribute to high-quality habitats for bird species at risk.
"With support from the Weston Family Foundation, I'm exploring the long-term impacts of varied grazing schedules on local at-risk bird populations," she explains. Her findings will help to guide NCC's future grassland management practices.
TO LEARN MORE: Weston Family Conservation Science Fellowship Projects
Using the power of philanthropy to protect Canada's grasslands
NCC, the Weston Family Foundation donors, farmers, ranchers and local communities across Manitoba, Saskatchewan and Alberta are partnering in a multi-year, multimillion-dollar effort to steward and protect one of the most at-risk ecosystems in the world.
Under the Weston Family Prairie Grasslands Initiative, now in its second year, NCC, along with land trust partners Ducks Unlimited Canada, Southern Alberta Land Trust, Western Sky Land Trust and Manitoba Habitat Heritage Corporation, is injecting more than $13 million over five years into native prairie grassland stewardship, restoration and carbon sequestration.