Investing in the next generation's leaders in conservation science
The Weston Family Conservation Science Fellowship Program supports and trains graduate students conducting Nature Conservancy of Canada (NCC) priority research so that they can become next-generation leaders in applied conservation science. Research by fellows supports the conservation and management of important natural areas and biological diversity across Canada.
Fellowships are advertised for specific research projects, specifying whether the fellowship is for a PhD or MSc. The first cohort of fellows began their studies in fall 2020.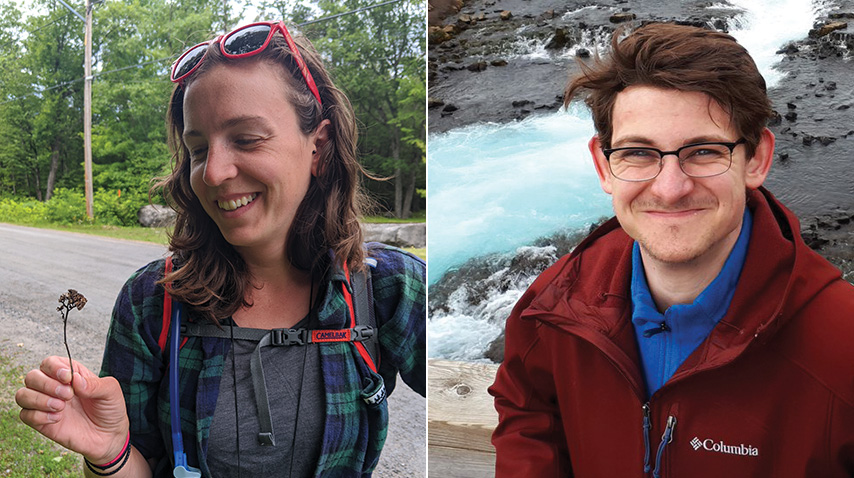 Emily Trendos, a PhD student at the University of Guelph, is studying the demography of an endangered butterfly in Ontario. The mottled duskywing inhabits prairie, alvar and savannah habitats and relies on New Jersey tea as a host plant. Emily's work will help create self-sustaining populations of this butterfly to restore it to its historical range.
Zachary Moore is a master's student at the University of Manitoba who is researching the impacts of grazing and habitat structure on grassland songbirds in southern Alberta. His aim is to inform best management practice recommendations to support the grassland songbird community in this region.
READ MORE: Weston Family Conservation Science Fellowship Program
First year of the Weston Family Prairie Grasslands Initiative
Our prairie grasslands roll like a green-gold tapestry across central Canada. A remnant of North America's ancient Great Plains, they represent the rarest ecosystem on the planet. More than 70 per cent have been lost, and the fragmentation continues. Dwindling along with the grasslands are the species, the birds and the animals that rely on these native habitats.
Today, ranchers are Canada's primary grassland stewards. But their love of the land cannot compensate for the severe economic pressures many face. Hardship can result in practices detrimental to biodiversity conservation and, in some cases, prompt the conversion of land to other uses. If we support grassland stewards, we also support long-term improvement of grasslands biodiversity.
As part of its almost $25-million Weston Family Prairie Grasslands Initiative to celebrate, steward and protect the unique and threatened ecosystem values of the prairie grasslands, the Weston Family Foundation in 2021 generously committed a total of $11,335,000 to NCC over five years in support of two initiatives — a stewardship investment program and a carbon sequestration project.